---
Reclaim Inner Peace: Discover the Power of Yoga for Stress Relief
Are you feeling overwhelmed by the stresses of daily life? Do you long for a way to unwind and find inner peace? Look no further than "yoga for stress relief". In this blog article, we will explore this series of seven online yoga classes designed specifically to combat stress and promote deep relaxation. Whether you're new to yoga or an experienced practitioner, these classes will provide the tools you need to find serenity amidst the chaos.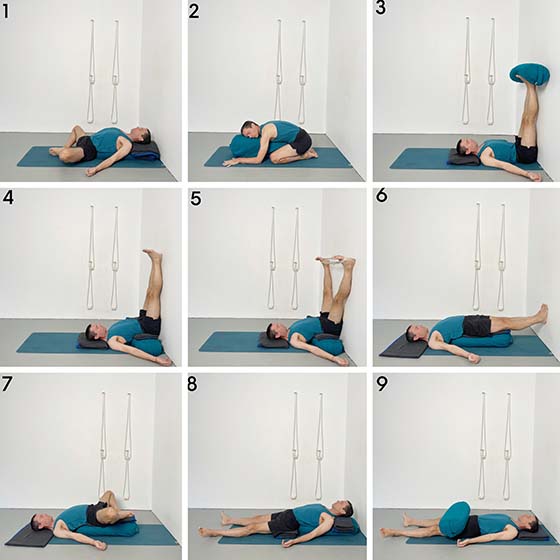 Class 1: Nine Poses for Deep Relaxation
This class introduces you to key restorative yoga poses that will calm your nervous system, combat stress, and promote relaxation. With just 45 minutes of practice, you can easily fit this class into your busy schedule. The simple setup of each pose makes it accessible for home practitioners. The detailed video guidance ensures that you can fully relax and breathe.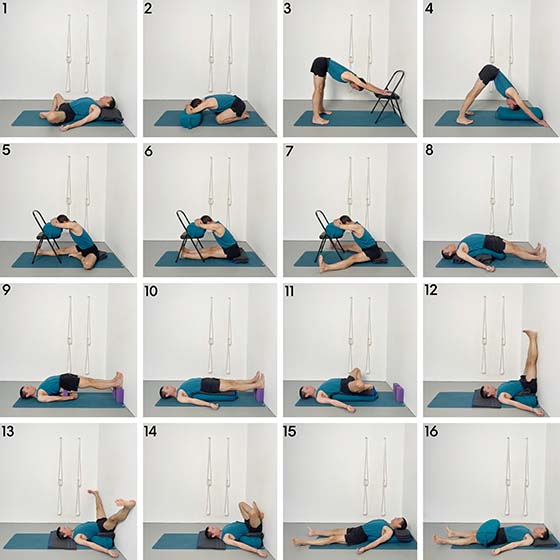 Class 2: Relax and Rejuvenate
Unwind and release tension with this restorative yoga sequence. Soothe your nervous system and calm your mind as you move through supported restorative asanas. These poses are designed to provide extended periods of relaxation, thanks to the use of yoga props for extra comfort. Explore breath awareness and basic yogic breathing techniques to deepen your practice.
Class 3: Yoga for Bedtime
Are you struggling with insomnia or restless sleep? This class offers a selection of relaxing yoga poses to help you achieve a deep and restful sleep. By incorporating these poses into your nighttime routine, you can relieve stress, calm your mind, and improve your overall well-being. Say goodbye to poor concentration and fatigue caused by sleepless nights.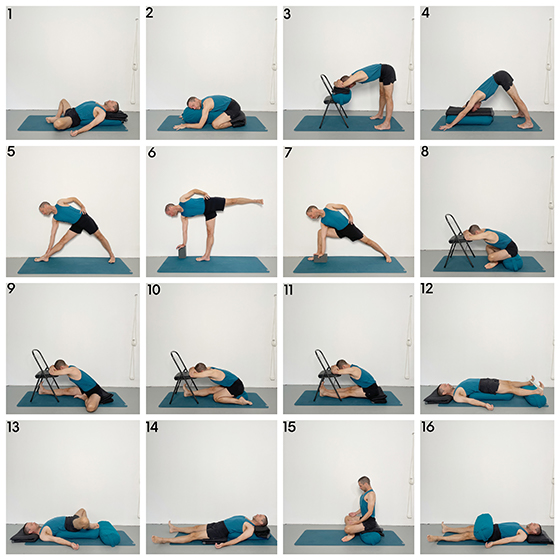 Class 4: Yoga for Anxiety and Stress Relief
If anxiety is weighing you down, this restorative sequence of calming poses is here to help. Reduce anxiety, relieve stress, and alleviate nervous tension through wall-assisted standing poses and gentle forward bends. With an emphasis on breath awareness and pranayama practices, you'll find peace and tranquility on your mat. This sequence can also be beneficial for those with high blood pressure.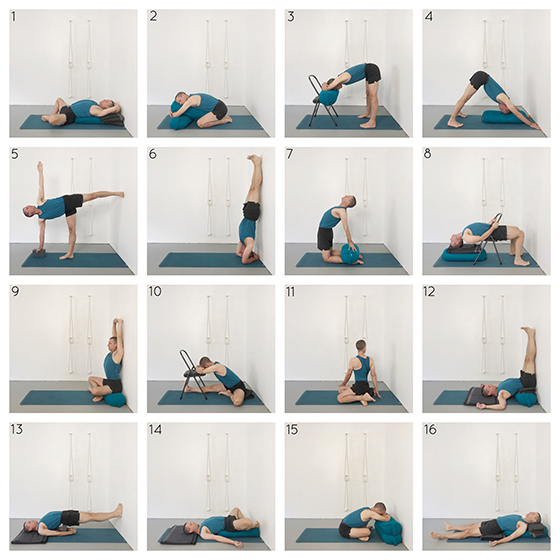 Class 5: Yoga for Depression and Anxiety
Depression and anxiety often go hand in hand, but practicing yoga can be a powerful tool to combat both. Reduce stress levels, calm your nervous system, and improve mental focus through a combination of restorative poses and supported versions of asanas. Discover how breath observation and chest-opening poses can bring balance and energy circulation, tailored to your specific needs.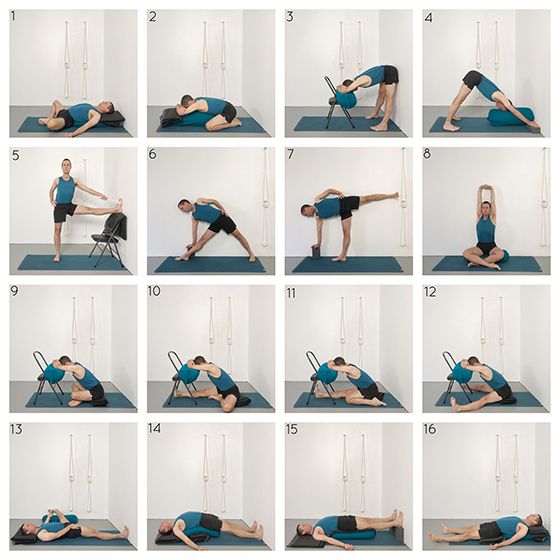 Class 6: Restorative Rejuvenation
This class features a sequence of restorative yoga poses supported by props. By conserving energy and allowing extra time in each pose, you can experience deep relaxation, especially during times when your energy levels are low. Rebalance and rejuvenate yourself when stressed, overworked, or unwell. This class includes a variety of asanas to maximise both physical and mental relaxation.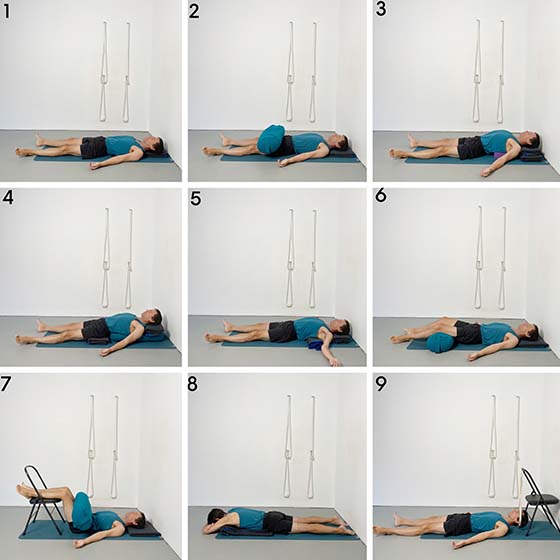 Class 7: The Art of Savasana
Savasana, also known as corpse pose, is the ultimate relaxation pose in yoga. This class explores different variations and adaptations of savasana, offering therapeutic benefits for your spine, neck muscles, and chest. It also helps clear your mind and deepen your relaxation experience. Whether as a standalone class or as a way to conclude your practice, savasana is a powerful tool for finding stillness.
Embark on a Journey to Serenity: Join Our Online Yoga Course for Stress Relief and Transformative Wellness
To fully dive into these stress-relieving yoga classes, we invite you to join our seven-part online yoga course. Each class is thoughtfully curated to address specific needs related to stress relief, anxiety, depression, and sleep disorders. Experience the transformative power of yoga and embrace a calmer, more balanced life. Take the first step toward finding serenity today!
To access the online yoga course mentioned in this article, please visit our website yogaselection.com.
See the course here:
Enhance Your Yoga Journey with Yoga Selection Membership
As a Yoga Selection member, you gain unlimited access to our extensive video library, featuring over 650 on-demand classes. Additionally, explore a diverse range of courses, with two new videos released every week.
Experience the flexibility of joining live classes in real time, allowing for personalised guidance and support. Immerse yourself in a vibrant community that nurtures your growth and provides valuable resources for your yoga practice.
Share:
---
See Relates Posts:
---