Learn yoga online, on your time
Your growing library of classes, tutorials, courses and sequences taught by a certified expert.
Start my 14 day free trial
ONLINE YOGA CLASSES
Iyengar Yoga | Beginner To Advanced
ONLINE YOGA CLASSES | Iyengar Yoga | Beginner To Advanced
Stream Unlimited Classes 24/7 On All Your Devices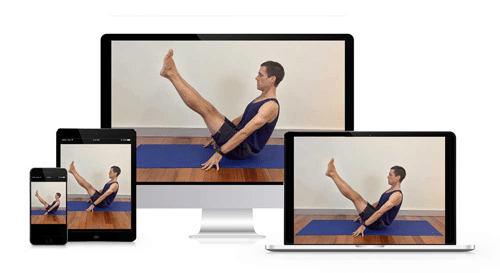 Imagine how quickly you will advance when you have unlimited access to step-by-step classes and courses taught by a highly experienced and certified teacher.
Yoga where it suits you. When it suits you. Cheaper than a single studio class at just $12/month.
Personalised
Don't get lost online. You can communicate directly with your teacher when you contact us.
For All Levels
Yoga Selection classes are inclusive and offer variations, so everyone can benefit from yoga.
Your Complete Guide
Comprehensive beginners courses. A wealth of resources for more experienced students.
The most comprehensive online yoga beginners program
Yoga Selection provides you with everything you need to get your home yoga practice up and running. No matter what your starting point is, our beginners courses will get you feeling like a more balanced version of yourself. Without a doubt Yoga Selection's beginner program is the most structured program available online. Learn yoga where and when in suits you, whilst still being supported and guided by an expert.
Browse Beginners Section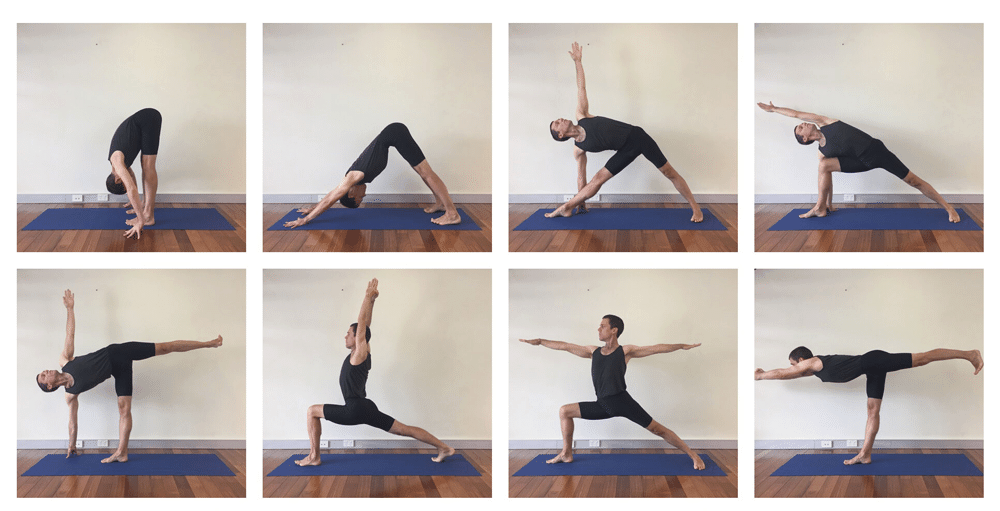 One System To Take You From Beginner To Intermediate
Learn yoga basics with expert guidance in four structured courses, in the comfort of your own home. Progress from beginner to intermediate in 18 classes. The classes follow a clear sequence, building layers of complexity, just as you would experience in an Iyengar yoga studio. This provides you with a safe and solid introduction to yoga, which you can build upon as you move to doing the intermediate classes on the Weekly Classes page.
The courses are taught according to the Iyengar method. Iyengar Yoga is a style recognised worldwide for its structure, rigour and authenticity. It is accessible to people of all levels and body types. You will develop your yoga practice and make progress, irrespective of your starting point.
Yoga Selection provides a comprehensive and structured beginners program unmatched by other online platforms. Get started today!
Already experienced? Follow our weekly classes to keep building your practice.
Yoga Selection releases one new advanced class and one new intermediate class each and every week. So practitioners with pre-existing experience, or those who have completed the beginners program, will never run out of ideas. Don't get stale and stuck. Follow our weekly classes and keep taking your practice further. There is no limit to where you can go.
Browse Weekly Classes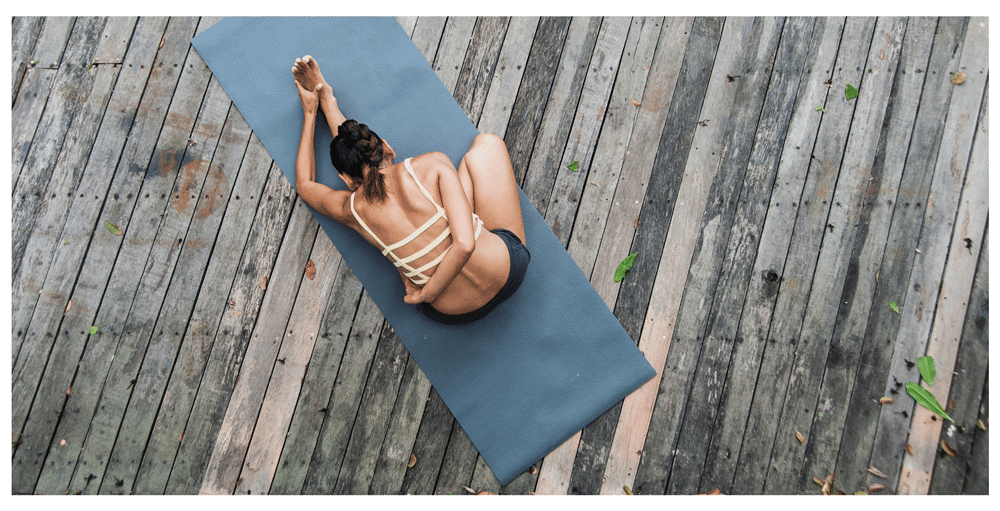 Choose Your Own Yoga Adventure
Check out our ever-growing library of 184 weekly class videos. Yoga Selection provides a range of diverse and engaging classes covering all aspects of yoga for students at the intermediate and advanced levels.
Follow the classes each week and be assured you will cover all the key areas of yoga, to help keep your practice balanced and moving. Get a more sophisticated understanding of the basic standing poses, forward bends and backbends. Extend yourself with more advanced inversions, balancing poses and backbends. Be supported in building a pranayama practice to create space and calm in your life.
Online yoga classes are an ideal way to support your home yoga practice. You can keep learning and developing even when you can't get to a studio.  Yoga Selection classes provide you with an experience similar to that of an Iyengar yoga studio. We offer authentic and rigorous teaching that will help you get results.
Maximise your learning with Pose Library tutorials
The Yoga Selection Pose Library is your base for exploring yoga poses individually and in depth. Poses are categorised according to level so that beginners, intermediate and advanced students can all utilise this valuable resource. Teachers also find these tutorials are helpful in assisting with a fresh persepctive and teaching points.
Browse Pose Library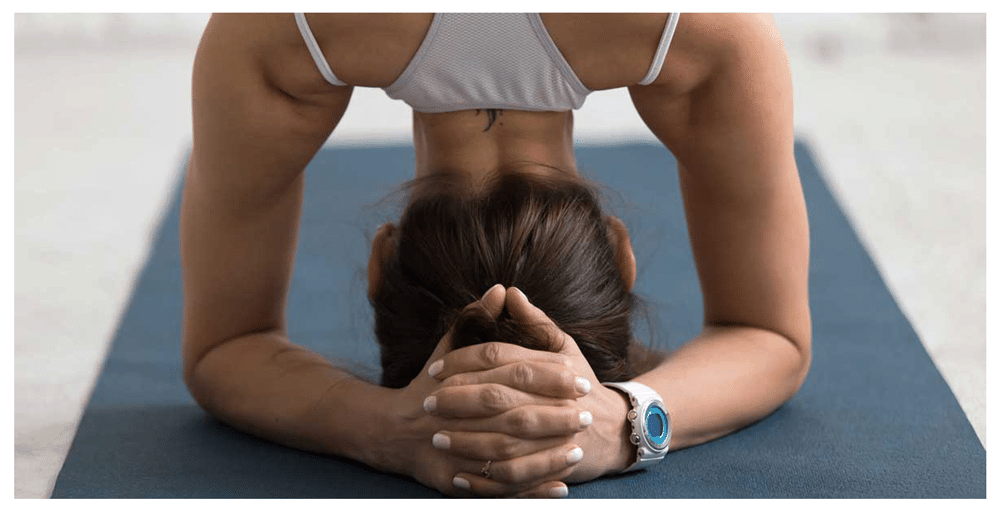 Step-By-Step Tutorials On All Of The Major Yoga Poses
Use the Pose Library to gain a more complex understanding of fundamental yoga poses. Review basic asanas. Clarify and explore more challenging postures.
There might be a pose you have struggled with and need to look at more closely. Or possibly one that you have always wanted to learn but have never had the opportunity in a class. Try a tutorial today!
A blog that cuts to the chase
The Yoga Selection Blog is your place online to expand your understanding of Iyengar yoga theory and practice techniques. There are no advertisements and Yoga Selection do not take paid commisions to discuss or review other products or websites. So you can relax and just learn about Iyengar yoga!
Browse The Blog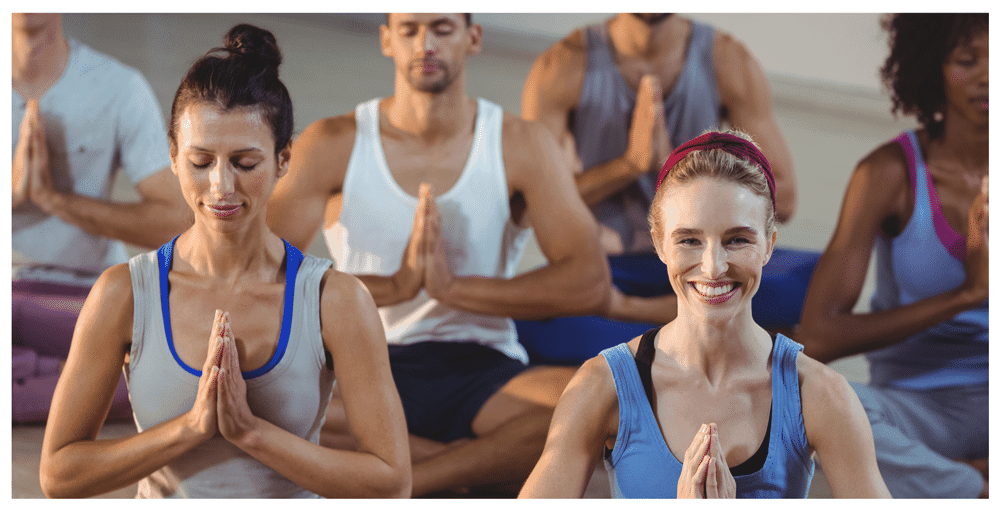 Original Articles For A Fresh Perspective
Our blog is full of original articles. Articles are often linked to specific classes, so you can gain a deeper understanding and benefit more. Don't let your home practice get stuck. You can use the Yoga Selection blog to connect with fresh ideas and perspectives to keep your practice developing. New articles are released on a regular basis so you can always find another avenue to explore. Let us know what you think. You can comment, share your ideas and be part of our community. Explore the blog today!
Download all your favourite sequences
Find all of your favourite Yoga Selection sequences in one place. Download blog sequences and Instagram sequences in printer-friendly PDF format. A large and growing library covering a broad range of poses and focal points. Become a mailing list subscriber to access new sequences week by week as they are released. Or become a member to access the entire catalogue.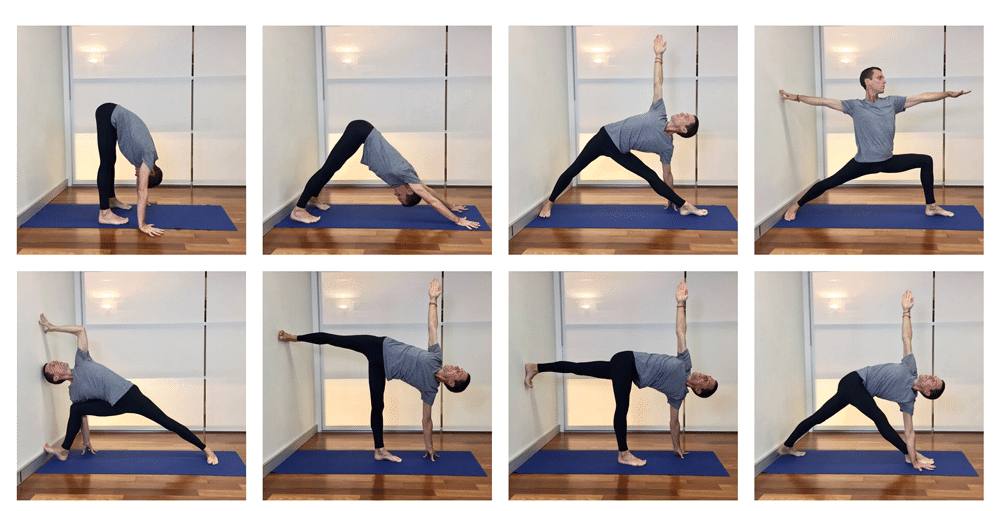 Members in 50 countries worldwide use Yoga Selection to build their yoga practice

A great way to enhance my home practice
"Rod has been my yoga teacher for several years, and I have thoroughly enjoyed each and every class. Rod is an amazing teacher, and his knowledge of the discipline is second to none…. The online classes are very user friendly and cover all topics of yoga. Depending on the time available, I can either pick a short course on a specific pose, or follow a full class very similar to that of a yoga studio."
Pierre F.
I learn something new… in every session
"Rod's teaching is thoughtful, careful and enjoyable…. Rod is extremely knowledgeable and experienced in Iyengar practice and his teaching connects yoga to everyday life…. I learn something new and unlock something significant in every session."
Suzanne B.
Free Yoga Sequences, Practice Tips And Class Updates
Be part of our community and get support with your practice when you follow us on Instagram.