---
Unlock the Potential of Shoulder Flexibility
Enhancing your practice of inversions such as pincha mayurasana (forearm balance), adho mukkha vrksasana (handstand), and sirsasana (headstand) can be significantly improved by boosting the flexibility and functionality of your shoulders. By working on shoulder mobility, you can reduce strain in your neck and upper back. This can bring a sense of lightness and ease to yoga inversions that might have previously felt heavy and tense. This improvement allows for smoother and more even breathing while in the pose. As a result, you leave feeling energised rather than fatigued once you complete it. This class focuses on specific shoulder opening movements that isolate crucial actions from each of these three inversions. This will help to aid your progress and development.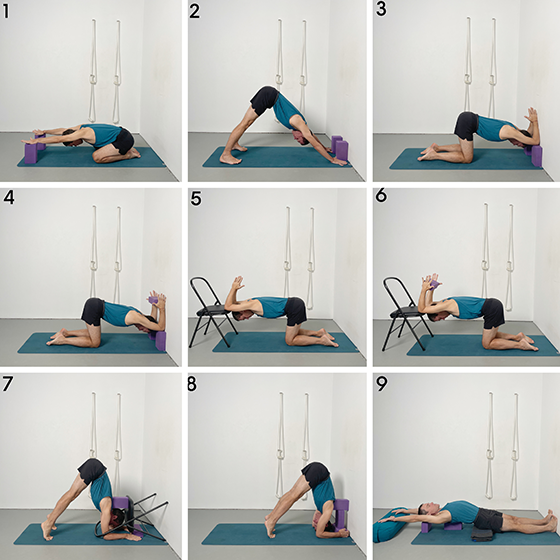 The Anatomy of the Shoulder in Yoga:
Understanding the intricate anatomy of the shoulder is vital for any yogi. The shoulder, a ball and socket joint, is among the most mobile—and thus vulnerable—joints in our body. It's supported by a complex network of muscles, tendons, and ligaments, including the rotator cuff. In yoga inversions, this joint bears a significant portion of the body's weight, making its health and flexibility paramount.
Watch Now: Free Video Guide on Shoulder Mobility for Inversions
Check out our FREE video for practical tips and guidance. Give it a try!
Explore Specialised Yoga Courses at Yoga Selection
The Yoga for Shoulder Mobility classes discussed in this article can be found on yogaselection.com. Yoga Selection is a comprehensive online platform offering a wide range of yoga classes, courses and resources, including specialised courses targeting specific areas of the body.
As a Yoga Selection member, you gain unlimited access to our huge video library, with over 650 on demand classes. Additionally, explore a diverse range of courses, with two new videos released every week.
Experience the flexibility of joining live classes in real time, allowing for personalised guidance and support. Immerse yourself in a vibrant community that nurtures your growth and provides valuable resources for your yoga practice.
---
Share:
---
See Related Posts: