Welcome to the Yoga Selection Blog! Your place online to expand your understanding of Iyengar yoga theory and practice techniques.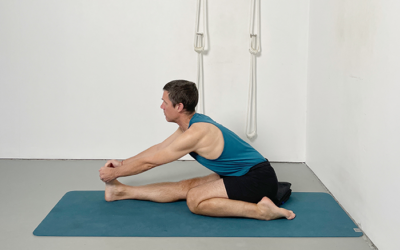 Understanding The Three-Limbed Forward Bend Triang Mukhaikapada Paschimottanasana, or Three-Limbed Forward Bend is a seated forward bend where one leg is folded back with the heel beside the hip and the other leg extended straight out in front. The practitioner hinges...
read more
Start your journey now with a free trial
Get unlimited access to all courses, weekly class videos, pose library, sequences, in-depth articles and more. Cancel anytime.
Subscribe to the Yoga Selection newsletter
Each week, we'll send you new sequences, articles, special offers and more, direct to your inbox.